A custom home designer can help you plan and build a home that's unique to your family's lifestyle. Your designer should know how to work with your property, zoning restrictions, time frame, and other factors.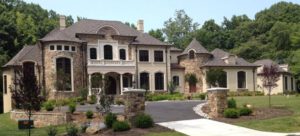 The custom home design process is complex. It's important to have detailed specifications from the start to avoid expensive rework.
A custom home designer will help you design your floor plan so that it's not only a space that you love, but one that is functional and will suit your family's lifestyle. Whether you're looking to expand your family or make space for an aging parent, it is essential that you take into account how the space will be used.
Before you begin designing, you should have a clear idea of what you want in each room. This can be done by putting together a list of requirements that you have for each space and the types of furniture that will be required in those spaces.
Once you have a clear picture of the type of space you want, you can start drawing it out. This can be done either by hand or using an online program that allows you to create your plan using templates.
You can also use floor plan symbols that will help you indicate features in the space, such as doors and windows. These can be found in a number of online programs and include single, double, and bifold door symbols, as well as window symbols such as fixed, vertical sliding, horizontal sliding, and bay windows.
Another thing to consider when drafting your floor plan is scale. It is important to draw to a consistent scale so that the design is easy for people to read. This can be done by following the basic rules of scale.
Depending on the size of your space, you may need to measure each item that will be included in the floor plan. This can include the outside walls and footprint of your space, any doorways or entries, the windows, the electrical outlets and switches, and permanent fixtures such as fireplaces, brackets, and shelves.
In addition, you need to indicate how each room will connect to the others. This is called circulation and flow. This can be an important factor in your floor plan, especially if you are creating a multi-level building or an apartment complex.
Once you have your final plan, you can add in any finishes and materials that you like. This can be a fun process, as you can see how each space would look in different colors and finishes. It's also a great way to visualize how your design choices will change the flow of the space, which is a helpful way to think about how you might redesign the area in the future.
One of the most important aspects of a custom home design is selecting materials. This is because the choice of materials and finishes can make or break the look of a home. Choosing the right materials can also help you stay within budget and meet the needs of your client.
Before you can select the right materials for a custom home, you need to know what your goals are. This includes your budget, style, and needs for the space.
A good way to begin is to collect photos of materials and finishes you like. You can do this by visiting websites such as Pinterest or scouring magazines for inspiration.
Once you have a good idea of what you want, it's time to start working with a professional. This professional can guide you through the process of building your home, making sure that all of your plans are followed.
Another important thing to consider before selecting materials is the climate and environment of your new home. This will affect the types of materials you should use as well as the durability of those materials.
For example, if your new home is in an area with harsh weather conditions, you'll need to make sure that the materials you choose are moisture-resistant. This will prevent mold and mildew from forming in the home.
You can also consider the material's cost, manufacturability, and environmental impact when selecting materials. These factors will help you make the best choice for your home and ensure that it will last for many years to come.